Built with only essentials
for your kid's English learning
3,000 words
1,200 expressions
Learning map at a glance

3,000 key words are divided into 30 stages with 100 words each stages.

1,200 key expressions to learn by speaking

Learn expressions by doing unscrambling and speaking the sentences.

Learning illustrated words

Collect words while play games. Use images to memorise the words.

Overcome the fear of conversation

Engaging memory games and A.I. Buddy 'Monty" to have fun in conversation
Increase your kid's exposure
time to English with BIGBOX
Kids' must-read readers (Playbook)
· Over 1,500 Playbooks· 8 levels from 'Pre K' to 'K7' 
Video of popular characters
· Constantly updated popular character animations · English subtitles supported
Below is a list of some of the contents in the BIGBOX.
Take a look before you start learning
Playbooks
| | |
| --- | --- |
| Alpha Readers Level1 | Lead21 Level 4 |
| Alpha Readers Level2 | Lead21 Level 5 |
| Alpha Readers Level3 | Lead21 Level 6 |
| Alpha Readers Level4 | Lead21 Level 7 |
| Alpha Readers Level5 | Lead21 Level 8 |
| Art Classic Stories | Little Sprout Readers Level 1 |
| Compass Readers Level 1 | Little Sprout Readers Level 2 |
| Compass Readers Level 2 | Little Sprout Readers Level 3 |
| Compass Readers Level 3 | Little Sprout Readers Level 4 |
| Compass Readers Level 4 | Magic Adventure |
| Compass Readers Level 5 | My First Classic Readers Level 1 |
| Compass Readers Level 6 | My First Classic Readers Level 2 |
| Compass Readers Level 7 | My First Classic Readers Level 3 |
| e-future Classic Readers Level 1 | My First Classic Readers Level 4 |
| e-future Classic Readers Level 2 | Phonics Fun Readers |
| e-future Classic Readers Level 3 | Schol Adventure |
| e-future Classic Readers Level 4 | Sunshine Readers Level 1 |
| e-future Classic Readers Level 5 | Sunshine Readers Level 2 |
| e-future Classic Readers Level S | Sunshine Readers Level 3 |
| Highlights Readers | Sunshine Readers Level 4 |
| Lead21 Level 1 | Sunshine Readers Level 5 |
| Lead21 Level 2 | Tip Top Readers |
| Lead21 Level 3 | Vera the Alien Hunter |
Character animations
| | |
| --- | --- |
| ABCkidTV | Masha and The Bear |
| ABCmouse.com | MG Daniel |
| All Things Animal TV | Mother Goose Club |
| Alphablocks | MR MEN LITTLE MISS OFFICIAL |
| Art Play - Clay Artist | Octonauts |
| Art For Kids Hub | Official Pink Panther |
| Badanamu | Pancake Manor |
| Barefoot Books | Peppa Pig |
| Ben and Hollys Little Kingdom | Room On The Broom |
| Bob the Builder | Scratch Garden |
| Caillou | Song Birds |
| Cartoon Network | Speakaboos |
| Cartooning 4 Kids | How to Draw | StoryBots |
| Cbeebies | Super Simple Songs |
| Clangers | Talking Angela |
| Cloudbabies | Talking Tom and Friends |
| Coil Book | Teeter Taught Animation |
| CookieSwirlC | The Fixes |
| Despicable Me | Thomas & Friends |
| Disney | Tina's Tree House |
| Disney Movie Trailers | ToyBoxCollectibles |
| Disney Pixar | Toys Unlimited |
| Draw So Cute | Walt Disney Animation Studios |
| DreamWorksTV | Warner Bros. Pictures |
| Element Animation | Willy Wonka |
| ELF Kids Videos | WOW ENGLISH TV |
| EricHermanMusic | xBenQcatx |
| Ever After High | Galaxy Kids |
| Fireman Sam | Duda & Dada |
| FullTimeKid | Tobot - Season 1 |
| FunSurprisingToys | Bubble Bubble Marin |
| FunToyzCollector | Boltz and Blip |
| Glitter Force | The Beet Party  |
| Gruffalo World | Spookiz |
| Kids Learning Tube | Secret Jouju Season 1 |
| Kids Tv | Why? (Science animation) |
| KidsCamp | Alien Family Jolly Polly |
| Kioka | Alien Pig Pipi |
| kwingsletsplays | Oops Ikooo |
| LazyTown | Jungle Phonics |
| LEGO | Joy Song! Dinosaur World! |
| Little Baby Bum | Zombie Dumb |
| Little Princess | Como |
| Marvel Entertainment | The Forks |
Children learn with fun without being tired.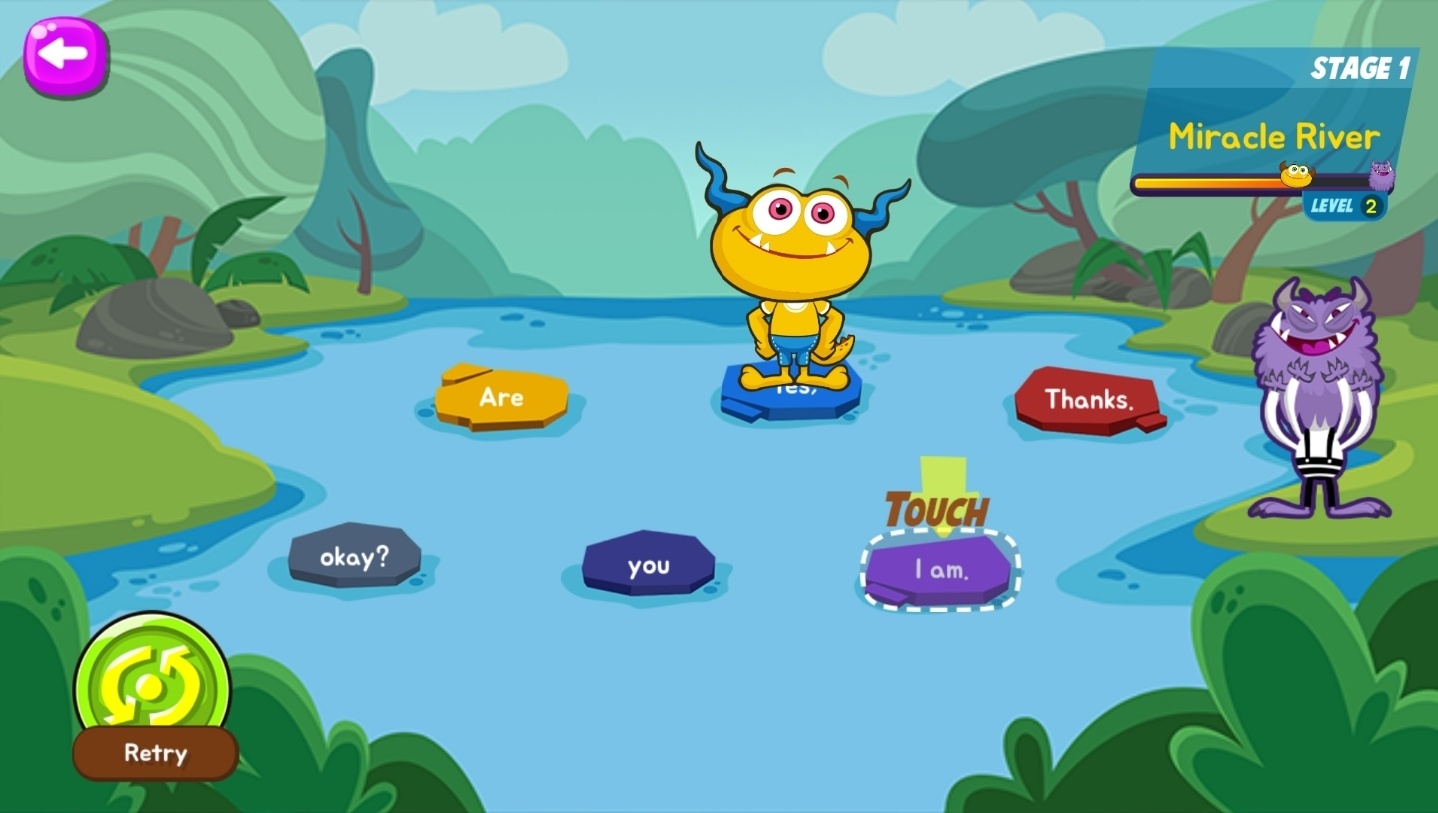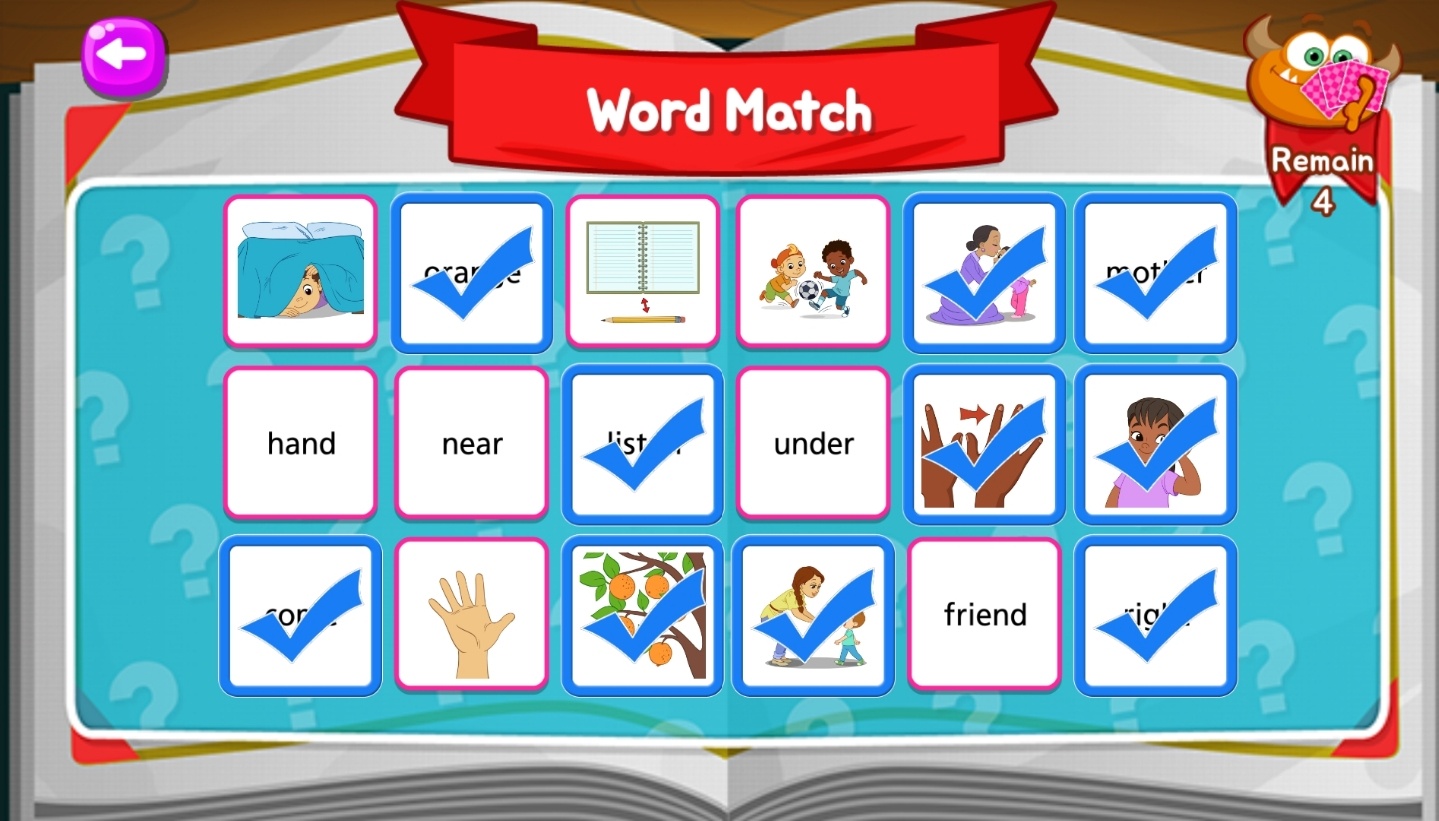 Try fun activites - Quiz Show, Expression Forest.
Enjoy repeating the words and expressions, and learn.
Children learn by themselves.
Monty, the A.I. buddy who sometimes acts like teacher,
communicate with your kid to guides what to learn.
They steadily learn for a long time.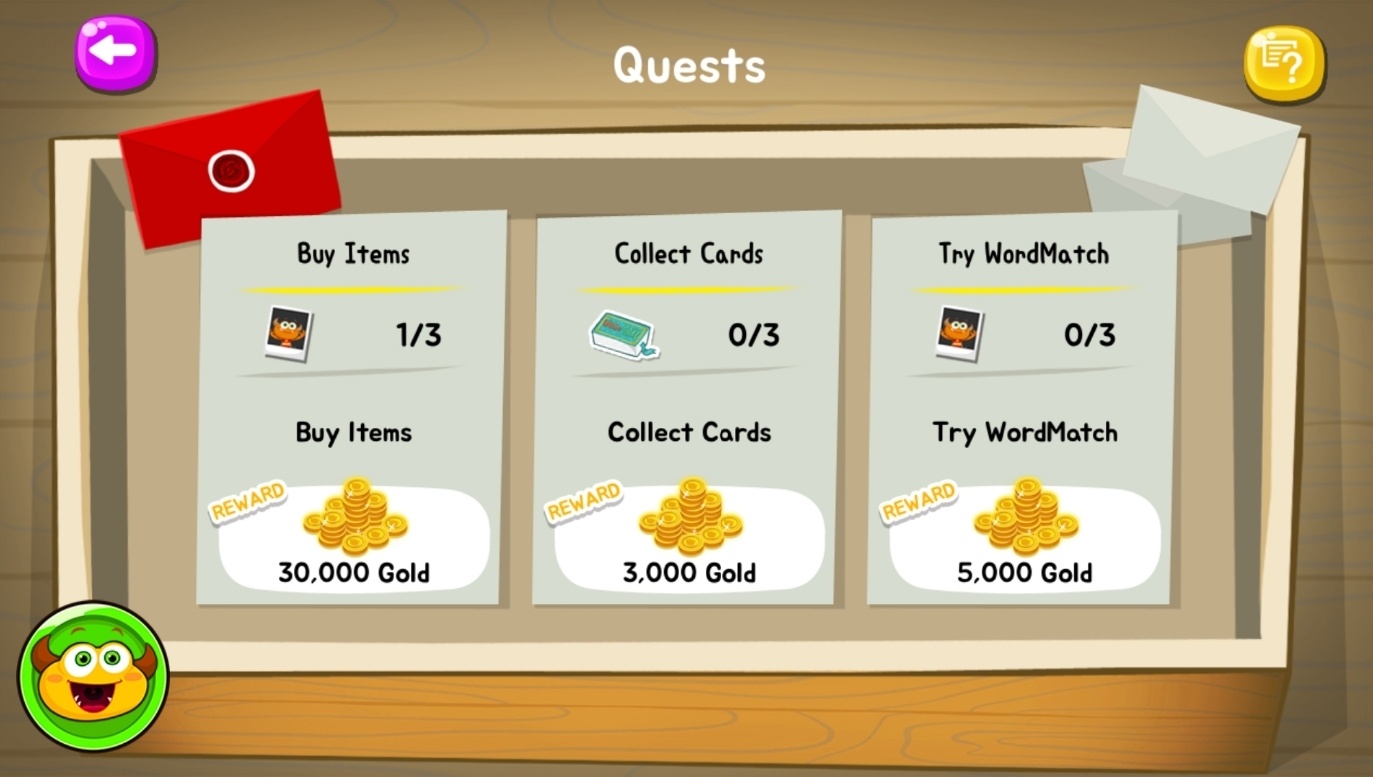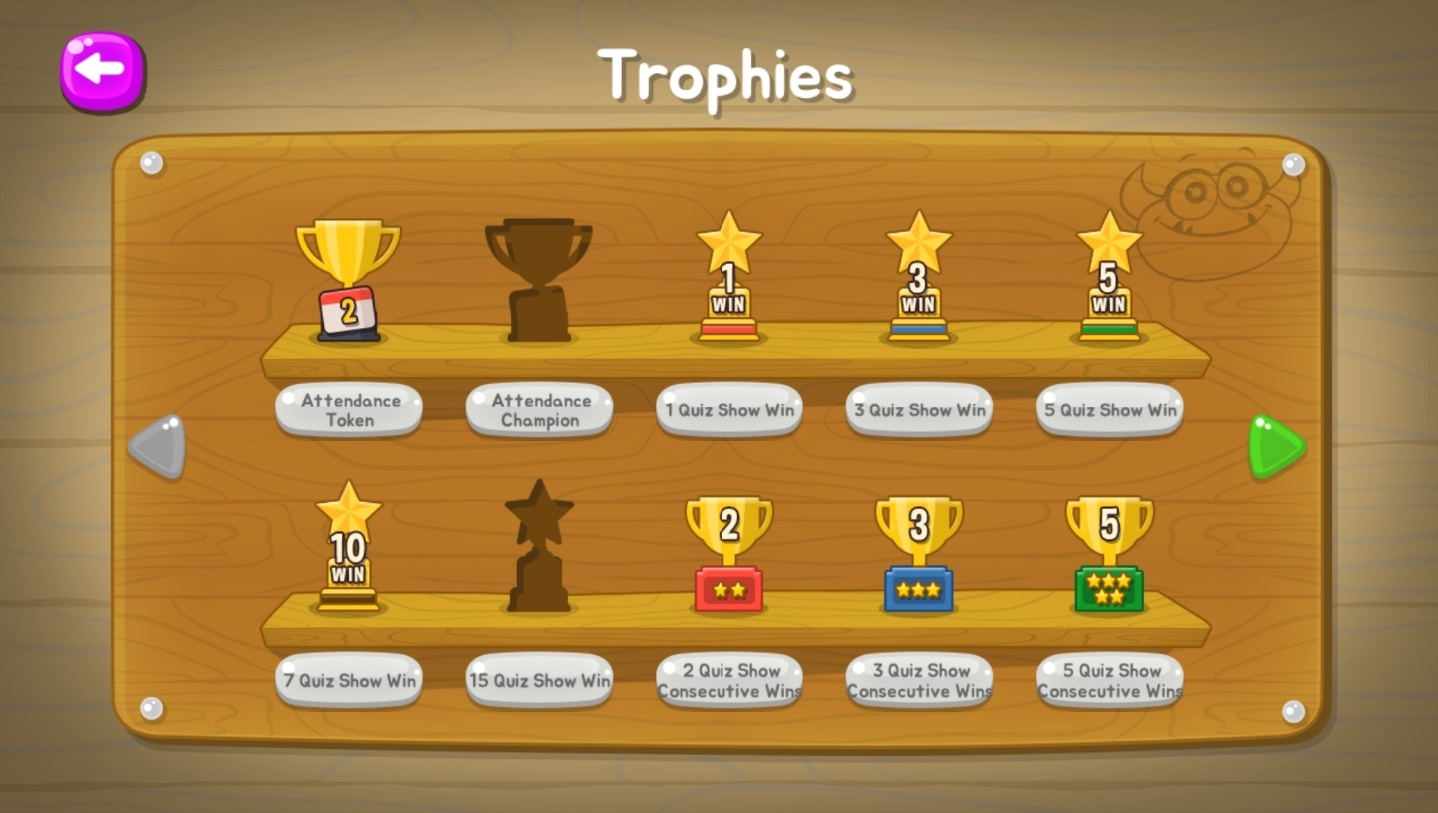 To even small efforts of children, enough compensates such as "Trophy", "Gold" are given to help overcome the fear of failure so that they can learn steadily. You can also enjoy fun and fulfillment through various events such as Attendance Log.